I think I might be a little crazy. Some people call it brave. Brave is much more flattering.
Whatever it is, it is happening in 3 days. We are going to Disney World with our 3 year old and an 8 month old.
Being a planner, I've got LISTS all over our home. A "what to do beforehand" list including things like hold mail, cut boys hair, turn off a/c. A "what to do the day of" list including last minute packing (makeup, underwear, pacifier, snacks) and piles of "going to disney" and "for the airplane ride".
I get a rush from planning ahead because in all my experience of flying (trust me here) and traveling with young children, the trip goes infinitely smoother. Anticipation and preparation is EVERYTHING.
You can find packing lists all over the internet for going to Disney World with young children. You'll probably do better coming up with your own than if I post mine. Your accommodations will probably be different. We're not on-site (sad, huh) and we are renting a car to get around. Accommodations will alter whats on your list. Plus, your kids are different than mine. Building your packing list is fun.
Have fun with the prep! Here are a few things you shouldn't forget:
underwear
toothbrush
ponchos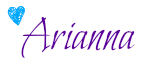 In the last few months… Ive prepared by:
bought a double stroller
bought new shoes
stocked up on disney things (dollar tree mickey mouse, Target dollar section has disney socks, etc)
bought themed shirts for 6 days (you know… Oregon, BYU, Disney, Star Wars)
made themed shirts with plain t's and fabric paint (mickey mouse, harry potter)
researched the internet for survival tips (ie-ensuring we actually enjoy our trip)
got a Disney themed pedicure
made lists :) of lists.
IM SO EXCITED!!