We got back from our Disney World vacation two days ago. The first day back in New Mexico was super hard. All I wanted was to go back to the magic. (I know I'm an adult, but… DISNEY WORLD IS AMAZING)
Some suggestions I have for you:
Stay at a Disney hotel with transportation to the parks
Skip a rental car (it had a ton of hidden fees and ended up costing $950 for 10 days)
Shop for deals on the disney site - the week we went apparently was a "free dining" week where the guests who booked through disney got FREE MEALS every day.
Don't forget your ponchos and umbrella
Buy the memory maker ($170 in advance or $200 at the park)
I can post my packing list if there are people genuinely interested in it.
If you're planning on or really wanting to take young kids to Disney, I highly recommend taking the trip. It's magical for them too.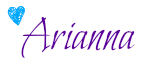 Universal Studios Orlando was also awesome. We went for a story time with The Cat in the Hat and my 3 year old thought it was so awesome. Suess Landing is also really cool and I'd highly recommend going there if your children are into Dr. Suess books at all. More importantly, Hogsmeade and Diagon Alley are mind-boggling. The Butterbeer is AMAZING. We drank 4 in the two days we spent there. My favorite was the frozen one - there are: cold, hot, frozen and ice cream